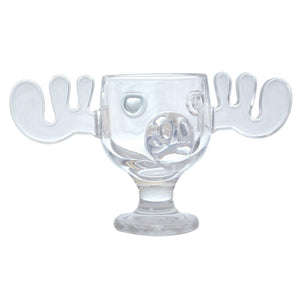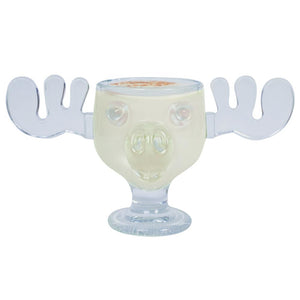 Glass 8oz Christmas Moose Mug Goblet
You too can now enjoy your eggnog in a Moose Mug just like Clark Griswold and Cousin Eddie. Each high quality, yet affordably priced mug is individually made from hand molded glass. These festive cups make unique gifts, perfect conversation pieces and unforgettable party favors. Perfect at home or even on vacation!!
Moose Mug Dimensions: Width (from antler to antler): 8-1/2" Height: 4-1/2" Front to Back (including snout) 4" Holds 8oz of liquid.
Please note that shipping box may have "glass moose mug" printed on the side.