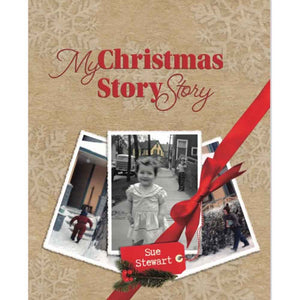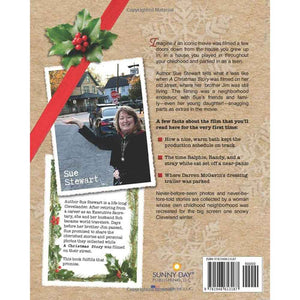 Imagine if an iconic movie was filmed a few doors down from the house you grew up in, in a house you played in throughout your childhood and partied in as a teen.
Author Sue Stewart tells what it was like when A Christmas Story was filmed on her old street, where her brother Jim was still living. The filming was a neighborhood endeavor, with Sue's friends and family—even her young daughter!—snagging parts as extras in the movie.
A few facts about the film that you'll read here for the very first time:
How a nice, warm bath kept the production schedule on track
The time Ralphie, Randy, and a stray white cat set off a near-panic
Where Darren McGavin's dressing trailer was parked
Never-before-seen photos and never-before-told stories are collected by a woman whose own childhood neighborhood was recreated for the big screen one snowy Cleveland winter.