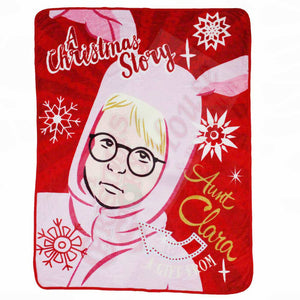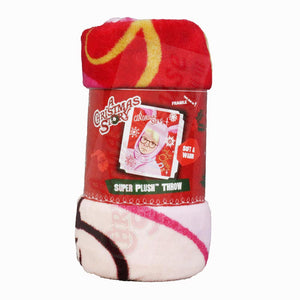 Pink Nightmare Fleece Blanket From A Christmas Story
Stay as comfy, cozy, and warm as Ralphie in his pink bunny suit with this fleece Pink Nightmare blanket. Featuring Ralphie in his, Aunt Clara, custom made bunny pajamas! He looks like a deranged Easter bunny!!
Made from 100% Polyester
Measures 46" x 60"