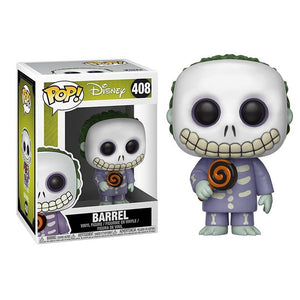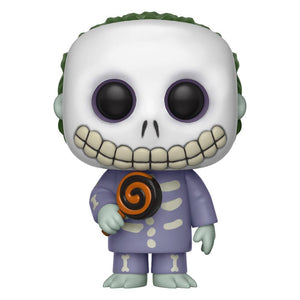 Pop! Vinyl Barrel from The Nightmare Before Christmas
From Tim Burton's classic movie The Nightmare Before Christmas! Barrel, one of Oogie's Boys, along with his cohorts, Lock and Shock, attempt to "help" Jack by kidnapping Santa!!! Now in Funko, Pop! Vinyl form, Barrel is a perfect addition to any NBC collection!!!
"Kidnap Mr. Sandy Claws? I wanna do it! Let's draw straws. Jack said, "We should work together" Three of a kind. Birds of a feather. Now and forever. Wheeee!!
Measures 4" tall