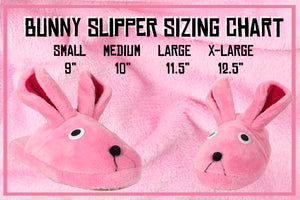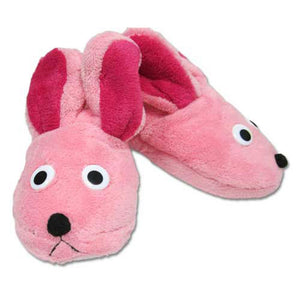 Deluxe Christmas Bunny Slippers
PLEASE SEE SIZE CHART FOR SIZING INFORMATION. 
Have you always been envious of the fact that Ralphie got to have fluffy bunnies staring sappily up at him? Aunt Clara always liked him best! Well, now is your chance to have your own fluffy bunny slippers without having to endure the humiliation of the entire bunny suit.