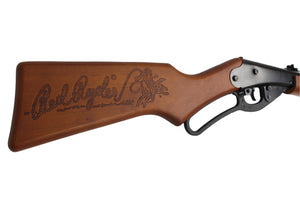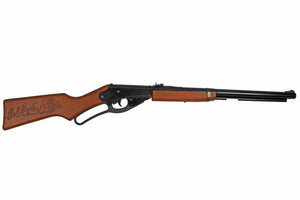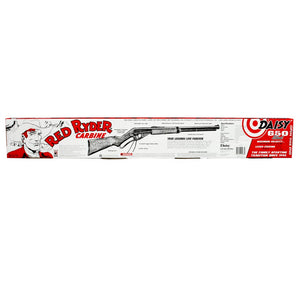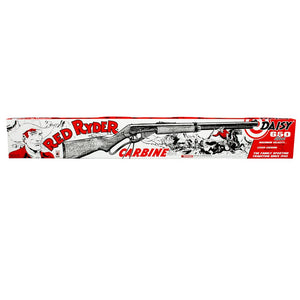 Red Ryder Model 1938 Air Rifle BB Gun
The Holy Grail of Christmas gifts packaged in a modified version of the 1940's retro box. The Daisy Model 1938 Red Ryder youth BB gun brings you a rich tradition and a dependable design with a lever-cocking action and a 650-shot BB capacity. It's crafted with a stained solid wood stock with a lariat logo, a burnished forearm band and a smooth bore steel barrel. This is the traditional version of the Red Ryder without the compass and sundial in the stock.
The Daisy Red Ryder BB Gun has been the all-time favorite BB gun for generations. The Red Ryder BB Gun is the classic lever action.
By making this purchase, I affirm that I am 21 years of age or older; that I have established that the statutes and ordinances currently in effect in my city do not prohibit my purchase, possession or ownership of an air gun.